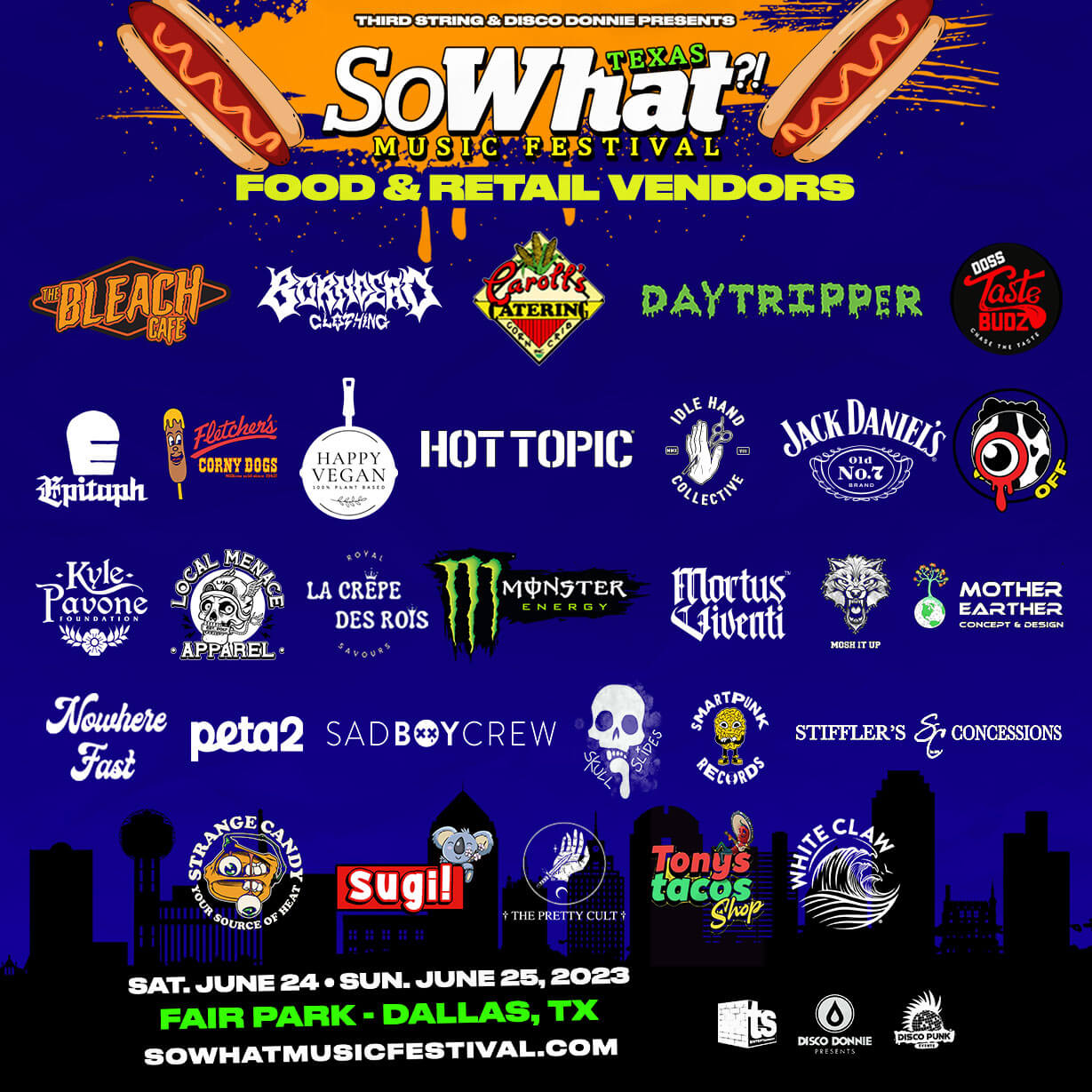 Delicious eats for those ridiculous beats! Replenish your vital energy as you hop from stage to stage with a quick pit stop at one of our favorite food vendors.
Conveniently located just steps away from every set, fuel up on the festival grounds and make your way to the next act just in time. Satisfy your earthly cravings at our delectable vendors featuring a mix of classic party foods and healthy bites, including gluten-free, vegan, and vegetarian options.
Bring your experience to life with a visit to our hand-picked retail retailers setting up shop on the festival grounds. Stocking a variety of goods and gadgets, SoWhat?!'s vendor village is sure to get you in the mood to party!
Make your time as spectacular as possible by visiting our hand-picked food and retail vendors at the festival!